Sequoia Capital India – Helping the Daring Build Legendary Companies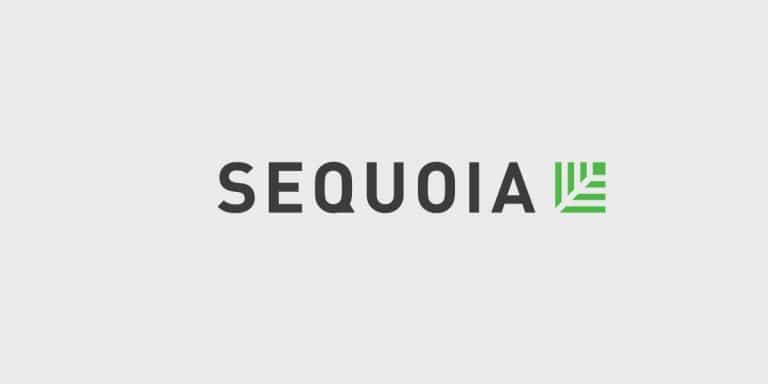 Sequoia Capital India is the Indian arm of the United States-based venture capital and private equity firm. The company is mainly focused on technology and has backed companies that now control over $1.4 trillion in combined market value.
Through investments in both private and public companies, Sequoia Capital India mainly specialises in the incubation, seed and startup, early and growth stages of companies.
Overview of Sequoia Capital India
Brief History
Sequoia Capital was launched in 1972 by Don Valentine. In the mid-1990s the company was taken over by Michael Moritz and Doug Leone. By the end of the 1990s, Sequoia Capital opened a branch in Israel. This was followed by another branch opening in China. In 2006 Sequoia Capital acquired an Indian VC company called Westbridge Capital Partners and renamed it as Sequoia Capital India. In August 2019 former Google India VP Rajan Anandan was appointed as managing director of Sequoia Capital.
Geographically
Sequoia Capital India is located in Central Delhi in India. This is the Indian arm of Sequoia Capital which was originally launched in Menlo Park, California in the United States. The company also has a branch in Israel and investments across the globe.
Significant Investments
Sequoia Capital India has invested in some of the most well-known technology giants in the world including:
Aurora – Based in the United States, Aurora manufactures self-driving cars.
Practo – A startup based in Bangalore that has created a healthcare app which allows users to find healthcare professionals and make appointments with them or have online consultations.
Dashlane – A United States-based software development company with the goal of securing digital identities across a range of devices and platforms.
Mu Sigma – With offices in the United States, Singapore and India, Mu Sigma provides management consulting and analytics services that help companies implement data-driven decision making.
Druva – A United States-based data protection company that offers disaster recovery solutions.
Capillary – Located in Asia with offices in China and Malaysia, Capillary is a cloud-based software provider that provides solutions to retail marketers to gain insights to help them personalise engagement and manage customer data.
Capital Float – A global digital lending platform that serves small businesses and startups.
Sequoia Capital in the News
In April 2019 Quartz India reported on the resignation of Rajan Anandan from Google India. The article announced that Anandan was moving on from his role at Google for over eight years, to start his role at Sequoia Capital India as managing director. In November 2019, Inc42 reported on the sale of a 15% stake in OYO by Sequoia Capital India and Lightspeed to Ritesh Agarwal, the founder of the company. In November 2019, LiveMint reported on the series B funding round of Wingreens Farms in which ₹125 cr was raised by Sequoia Capital India and responsibility Investments. Sequoia previously invested in the food manufacturing company. In December 2019, VC Circle reported on $550 million being raised by Accel Partners. Previously Sequoia Capital India led the debut funding round with a record-breaking $351 million raised.
More Companies in Asia and Oceania
Nagoya, DMG Mori Seiki Co. is a Japanese machine tool manufacturing and sales company. The company, led by President Masahiko Mori, employs more than 4,000 staff members across the globe, and has completed over 160,000 successful installations in a variety of countries.
Investors with Interest in Asia and Oceania
Eitan Neishlos is a fintech innovator, entrepreneur, corporate attorney, philanthropist, and the chairman of AHNA Group as well as Courage to Care NSW.
Praveen Gupta is an Indian angel investor and entrepreneur with a strong interest in global consumer internet applications.
Sergey Ashin, a Russian businessman and the CEO and Managing Partner of Chefmarket.ru, a company that delivers meal kits to subscribers.
Rajan Anandan in an Indian businessman and angel investor. He is the Co-Founder and Managing Director of Blue Ocean Ventures, the first Sri Lankan seed fund company.
Edith Yeung, a top Silicon Valley investor who has invested in over 50 major startups in the information technology field.
Jack Ma is seen as a champion of the startup business and in 2015 he started the Alibaba Hong Kong Young Entrepreneurs Foundation.
Fadi Ghandour, a global shipping and logistics magnate and investor in the field of social change and entrepreneurship.
Justin Hall is a partner at Golden Gate Ventures, a Singapore-based early-stage venture capital company. He is responsible for sourcing investments across the Asia Pacific region.
Brett Mason is an Australian entrepreneur, investor an inventor who holds several directorships in a variety of industries including oil, property and building supplies.